✍️Science Writing News Roundup #41 (April 25, 2021)
Science journalism grows up + The best and worst of times for science reporting + Climate journalism enters the solutions era
Climate journalism enters the solutions era. A growing number of US news outlets are focusing not only on the threats or impacts of climate change, but—finally—on what we can possibly do about it. (Photo by Karsten Würth on Unsplash)
💡 Articles
💎 Opportunities
🎙️ Videos and podcasts
🧰 Resources
I'm thrilled that our "Climate Solutions 101" course is taking off nicely! Please check it out:
drawdown.org/climate-soluti…
This course covers the basic *solutions science* everyone needs to know before addressing the climate crisis. Q: What should "Climate Solutions 201" cover?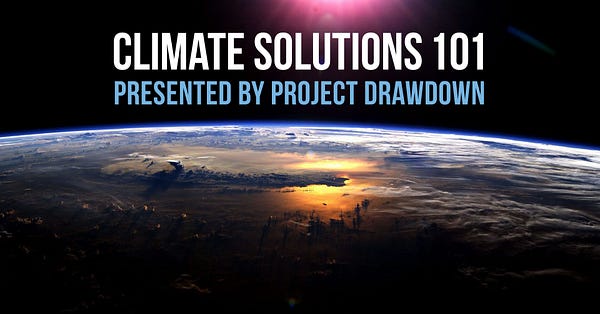 Climate Solutions 101 presented by @ProjectDrawdown
Presented in six video units and in-depth expert conversations, this free online course centers on game-changing climate action.
drawdown.org
👏 News
🎫 Events
🧭 Jobs and internships
👉 Don't miss any updates from the Science Writing News Roundup:
Worried you missed something? See previous newsletters here. What would you like to see in the newsletter? Please send me your suggestions by replying to this email: sciencewriting@substack.com😃
If you liked this post, share it with your friends 💙